!óRCR PRO VERSION by - RightClickRevenue.com -->
Get your own Right Click Revenue generator
Close
You can't steal my graphics...but, I'll give you something free just for trying

Click the sphere below for some Free Goodies and Deals!


Hello,
And welcome to my site. As you can see it's still under construction but, while you're here you can see just how I use Right Click Revenue on my sites and get an idea of what RCR can do for you!
Just Right Click on an image and see what happens!
Thanks for visiting,
Sincerely,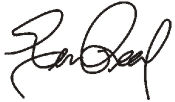 Eric "Rico" Reed
ASAMPLES
To hear samples of my work, click the play button or, click the link below to download a copy...
aa

Adult Contemporary Radio Sample
---
aa

Urban Radio Sample
---

Commercials Click to download a copy
---